How will property prices develop in Germany in 2021?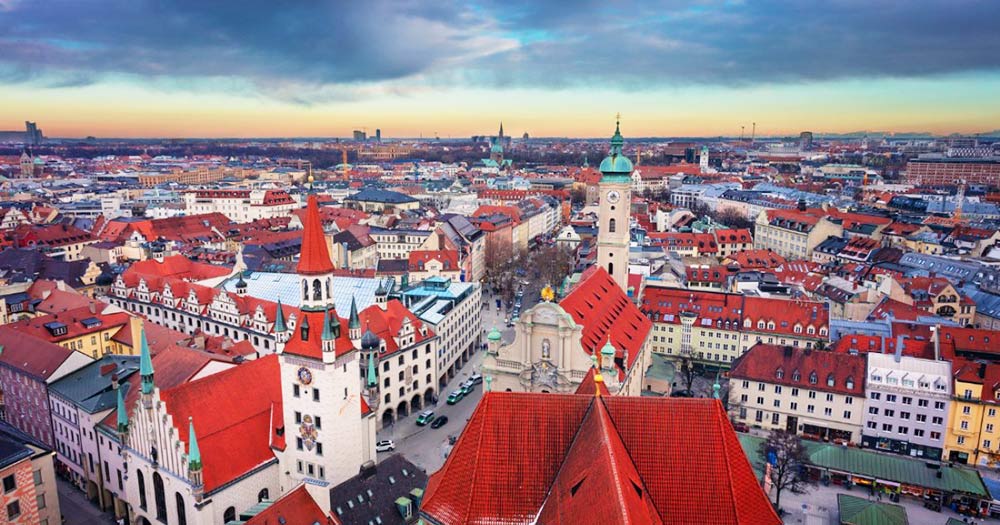 Despite the favourable interest rates: the real estate market is very dynamic and unsettles many buyers. In this article you can find out where property prices currently stand and whether it is worth building or buying now.
What is the forecast for the development of property prices in 2021?
It looks like the tip of the iceberg has still not quite been reached in terms of property prices. Although prices are no longer rising as rapidly as in previous years, the price curve will probably continue to go uphill in 2021, especially in metropolitan regions and economically strong conurbations. We advise you not to let this put you off your guard or prevent you from realising your desire for a home of your own. As long as your financing is solid, there is nothing to stop you buying a house in 2021. We suggest, however, to consult experts like Immobilienmakler Kassel before making any purchase or sale.
Unrestrained demand for houses and flats
If you find a suitable property in 2021, the purchase price is justified for you and you can finance it, then buy the property. Demand will not abate and thus property prices will continue to rise in the next few years – especially in the conurbations and the "Speckgürtel."
However, there is no reason to rush into buying a house, because those who have the opportunity to work increasingly in a home office even after Corona will accept further distances to their place of work – and can afford a larger property or a house with a plot of land due to lower property prices in the surrounding areas.
What impact will Corona have on property prices in 2021?
Not even the Corona pandemic had a dampening effect on the development of property prices last year. Home ownership is still in high demand. And the effects of the crisis – especially on the daily working lives of many – will influence property prices in 2021.
We can already see that in the large conurbations the extremely strong price increases are tending to ease slightly, while property prices in the outlying areas and so-called B-cities are rising more strongly. The new working world of increased home offices and improved infrastructure, especially in terms of fast internet, are thus causing the first suburbanisation or urban flight.
How will the property market change for buyers in 2021?
The forecast for the development of real estate prices is therefore pointing more in the upward direction, even if not as strongly as in the past years. At the same time, construction interest rates remain at a low level. The low interest rates have thus been able to compensate relatively well for the rising property prices to date. But while property prices continue to rise, construction interest rates are unlikely to fall any further. We see no signs of interest rates falling further, but rather suspects a sideways trend or slight increase in the course of 2021.
In the long run, interest rates stagnate and we don't see any potential for declines like we had in the past. Because prices tend to rise even beyond next year, the affordability index deteriorates in the coming years to the disadvantage of potential buyers. In our opinion, this will not result in a market collapse, because Germans are wealthy. Gifts, inheritances and interest-free loans within the family provide sufficient equity.
In addition, the board of directors trusts in the strict lending processes of the banks: In many constellations, future owners only need equity for the incidental acquisition costs – they can finance the rest. And this will not change in the future because the banks in this country already check thoroughly, calculate conservatively and offer solid financing.
Where do property prices currently stand in Germany?
According to the Property Price Index, property prices in the first quarter of 2021 for residential buildings are at 120.8 index points (as of Quarter I 2021). This means that real estate prices or the prices for construction services have risen by 20.8 percent since 2015. In Quarter IV 2020, the index value was still 115.6. The property price index is thus at an increasing level.
The index value of 120.8 means in concrete terms: If you built a house for 200,000 euros in 2015, building the same house today costs 241,600 euros. And this is despite the fact that you use the same materials in the same quantities as in 2015.
Over time, the property price index shows that prices have continued to rise since 2015 – but at different rates from year to year. With an index value of 120.8, property prices in the first quarter of 2021 are considerably higher than in previous years.
Where are the current construction interest rates?
While real estate prices are still on an upward trend, construction interest rates have not yet come out of their slump. At present, however, it is foreseeable that construction interest rates have probably bottomed out. For a loan of 190,000 euros, with a five-year fixed interest rate and a repayment of two percent, at best you are currently paying just 0.56 percent interest (representative example, as of may 2021).
For the rest of 2021, our experts agree. All signs still point to persistently low construction interest rates. Read more about this in our interest rate forecast 2021.
This example clearly shows what an enormous influence the repayment amount has on the course of a construction loan. Of course, with a higher repayment you also pay a higher instalment. But for many people, this sum is certainly roughly equivalent to the current rental costs they have to pay. So the instalment is actually appropriate for the loan amount. The higher instalment only has a positive effect on the mortgage:
it reduces the borrowing rate
it reduces the interest payments to the bank
it reduces the residual debt
it reduces the total term of the loan
The last point is probably the most drastic. If you opt for the three-percent repayment in our example calculation, you will be debt-free again in less than half the term. The difference between a total term of 62 and 28 years is considerable.
Is there a real estate bubble in Germany?
The rapid development of real estate prices is fuelling fears among many that a real estate bubble could form. Such a real estate bubble occurs when overpriced real estate meets unreasonable financing. Thus, real estate is purchased by people who cannot actually afford such a property. If the financing conditions then deteriorate again, a bubble can burst. In Germany, however, there is no real estate bubble. And there won't be one in the future either.
Unlike countries that have had to struggle with real estate bubbles and crises, such as Spain, German banks and savings banks usually never finance homes 100 percent. Most German home builders put at least 20 to 25 percent equity into their property. This high proportion of equity lowers the risk that banks will request additional financing from customers if, for example, the market threatens to overheat.
The term of construction loans also differs from those in real estate crisis countries. German property owners usually want to be debt-free again quickly. Therefore, they repay comparatively high sums in a short time. In Spain, construction loans at the beginning of the crisis sometimes ran for 40 years or longer.
Why are property prices rising in Germany?
The steady rise in property prices in Germany is due to various factors. On the one hand, the real estate market in Germany stagnated for decades. For another, Germany is currently in a financially favourable situation: construction interest rates are low, as are unemployment figures; and the economy is flourishing.
Until 2010, there was actually nothing going on in the German real estate market compared to the European market. Little was being built and investors did not want to enter the market either. Since 2010, however, demand for real estate has increased among both investors and private individuals. The reason for this increased interest was, among other things, a lack of investment alternatives. Due to the increased demand, property prices then increased rapidly. In certain regions of the country, prices for flats and houses rose by 60 percent or more. According to experts, however, this increase is still relatively small in international comparison.
The boom was favoured by low construction interest rates and the stable economic situation in the Federal Republic. Secure jobs and favourable interest rates were decisive for many people to fulfil their dream of owning a house or a condominium. Due to the refugee crisis in 2015, there was an additional rapid and large amount of construction, as accommodation was urgently needed. This increased demand for real estate and land within the last few years ensured and still ensures that real estate prices also rise for private individuals. Even the Corona crisis in 2020 could not change the Germans' desire to own a home. In fact, the opposite was the case: forced into lockdown, the longing for a house with a garden became even greater.
Secure favourable interest rates, plan ahead
Although in the current situation (rising interest rates and real estate prices) hectic is out of place and rash purchases and financing are strongly discouraged, you should nevertheless not wait too long. If you already have concrete plans to buy or build a house, you will not be able to get construction financing at more favourable interest rates in the near future than you can now. This is because interest rates will rise.
The same applies if you need follow-up financing soon and want it to be as cheap as possible. With a forward loan, you can secure the current interest rate, even if you do not need follow-up financing for another five years. Only if you find the right time and favourable interest rates can you save real money despite high property prices.